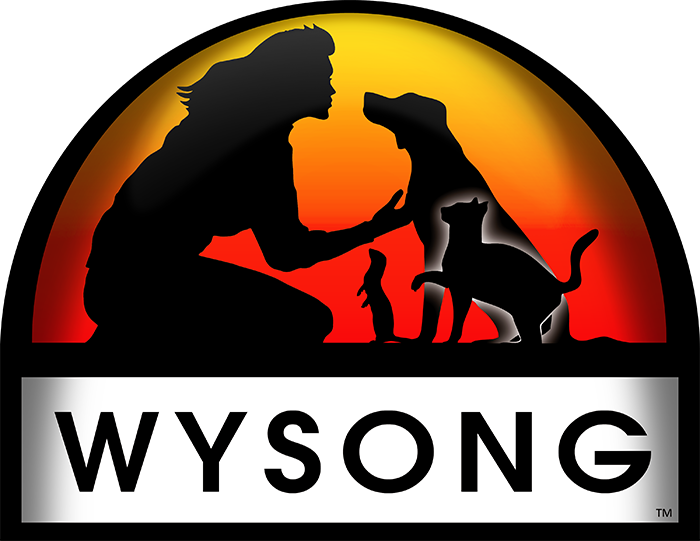 Family owned and operated, Wysong is a U.S. company with manufacturing and company headquarters in the Midwest.
A 40+ year proven track record of success – tens of thousands of companion animals fed through multiple generations with fantastic results.
Our company longevity is owed to efficacy, real results, and our awesome customers spreading the word, not marketing.
Wysong formulates and manufactures products that truly make a difference in the lives of companion animals. In an industry driven and directed by profit and shareholders, we make a real health difference.
A history of meaningful advancement and innovation, including fresh meat inclusion, probiotics, prebiotics, enzymes, chelated minerals, raw diets, nutraceuticals, effective supplements, Starch Free™ dry diets, and more.
Wysong owns and controls its own manufacturing allowing for a true start to finish hands on approach, and ongoing innovation.
The first company to introduce the concepts of feeding in variety and rotation, augmenting with supplements and raw meats, and the first to expose the myth of "100% Complete and Balanced" diets.
All ingredients in Wysong pet products have a nutritional function and purpose. If they do not meet this criterion, they are not included.
Wysong offers a spectrum of natural products with something for every customer – the best dry diets in the industry, superior canned diets, a True Non-Thermal™ raw line of products, healthful and effective supplements, and more.
Comprehensive quality control measures. We work with known and trusted ingredient suppliers, and every aspect of our manufacturing is designed to create safe, healthful products for beloved pets.
10% Off and Free Shipping on every order*
The Wysong Auto-Ship Program is ideal for regular customers who want the convenience of scheduled, periodic food shipments. Not to mention, the significant savings!
Once you join the Program, easily access and change, customize, or cancel your Auto-Ship "subscription" at any time from within your Wysong.net account. Your Auto-Ship can include as many items as you'd like.
*Minimum order $79.99 for free shipping, $14.95 flat rate otherwise. (Within the continental U.S)
If you want to hear from us on occasion about new product developments, specials, or other cool stuff, please sign up!
Holistic, Healthy Pet Foods & Supplements
Welcome to
Wysong
.net!
Established in 1979, Wysong Corporation is a true pioneer of natural, healthy pet foods and holistic pet care & nutrition. To this day, we are a family company that puts principle ahead of market.
Wysong pet nutritional products have been fed to tens of thousands of pets through multiple generations for over 40 years with remarkable health results.
We view pet nutrition as a serious health matter, not a mere opportunity for profit. Thus our natural
dog food
,
cat food
, and other pet products are developed in-house and produced in our own manufacturing facilities. We are not the typical pet food company consisting of marketers that outsource manufacturing and expertise. Our staying power in an industry filled with multi-billion dollar corporate conglomerates is a function of our history of real innovation, product quality, health results, and an incredible customer base.
Wysong develops state of the art, nutraceutically enhanced healthy dog food, natural cat food, ferret food, and pet supplements with a view to long term prevention and staving off the long-latency diseases pets often fall victim to. Wysong also offers a variety of carnivorous raw cat and dog foods, as well as pet health supplements designed to help your pet live a healthy life.
Wysong pet products have been fed to tens of thousands of pets through multiple generations for almost forty years with remarkable health benefits. Our healthy dog and cat food products have helped thousands of pet owners provide the healthy food their dogs, cats or other pets need.
We maintain two preeminent goals:
#1 To arm pet owners with the knowledge needed to make sound nutritional and health decisions for their pets - pet health and nutrition information is perhaps our best product and we make it free to you.
#2 To provide natural and holistic pet foods and pet nutritional products scientifically formulated and painstakingly manufactured and packaged for health optimization.
Our vast collection of customer testimonials has one common overriding theme - Wysong Works!
We wish you and your companion animals the very best of health.
Thank you for visiting.