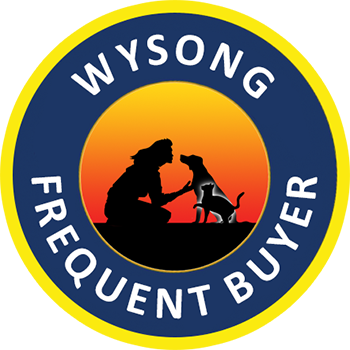 Wysong Frequent Buyer Program
Clip the "$0.50 credit"
corners
from all of your 5 lb. bags and save!
Each corner from a 5 lb. bag represents $0.50. When you have at least $10 worth, mail them in to Wysong for a coupon. Be sure to include your full name, email, and mailing address! Please also specify if you intend to redeem the coupon with your local Wysong retailer, or direct with Wysong.
WYSONG
ATTN: COUPON DEPARTMENT
7550 EASTMAN AVE.
MIDLAND, MI 48642
Within about 1-2 weeks you'll receive a coupon in return. Thank you for your loyalty!
The Wysong Frequent Buyer Program is available to Retail customers only.
This coupon program may change or expire without notice or obligation.